Page 104 – Harriet To the Rescue
I'm glad our favorite undead chickadee is okay, but does Jane's mom know what she's just gotten herself into? Stay tuned dear readers.
Here's a sketch for her costume.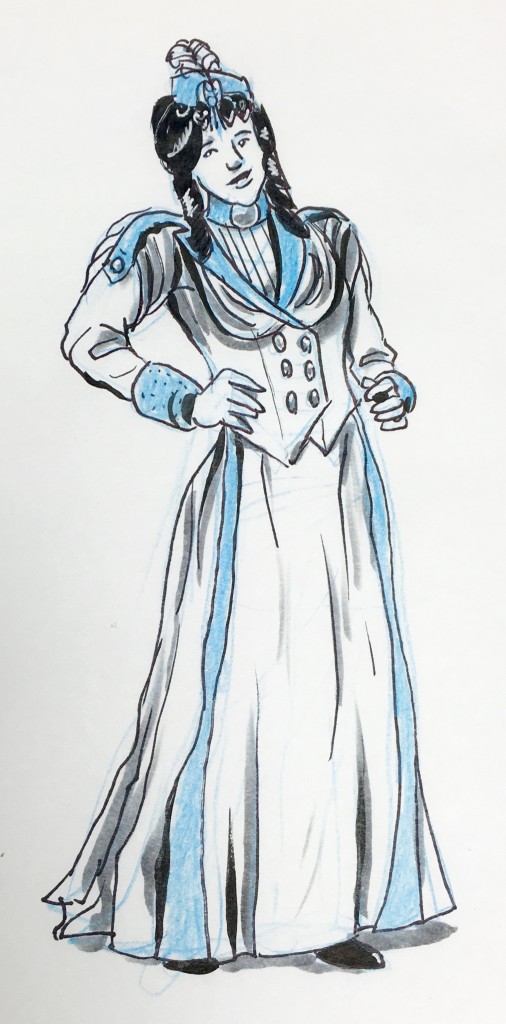 Can't wait for the next page?
Vote for I, Mummy to see a preview!