Here's the analog version of the above page. If something is turns out ugly, like Jane's shrunken head in the fifth panel, it can usually be fixed digitally.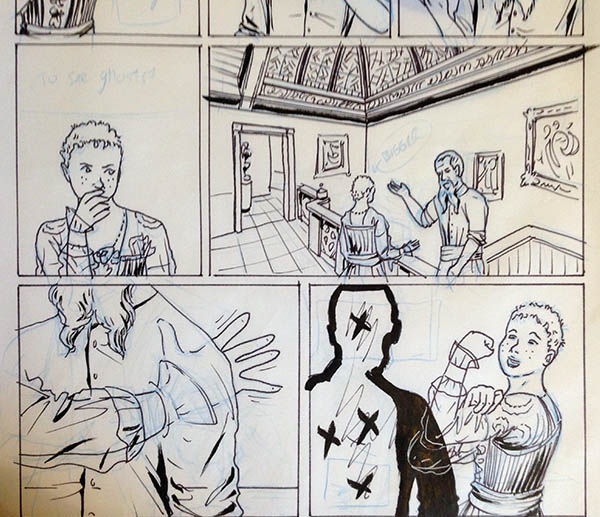 ---
Original Script
JANE
Sir Tyree? 
Is that you?
Why can I see you?

GHOST
Yes. I am me.
The longer you wear Anubis' Key the more keen your powers become.

JANE
Peering curiously at the ghost
To perceive ghosts?
In this physical world?

GHOST
As Jane waves her hand through him.
You no longer blister in sunlight.
This must be the next stage.

JANE
Flexes her arm
And, I'm much stronger. 
Faster, too.