WHAT did he do while possessing Jane? Return to this local on Monday as our story continues to spiral downwards, like a flying candle on a string…
Here's what this page looked like before it was scanned in and colored.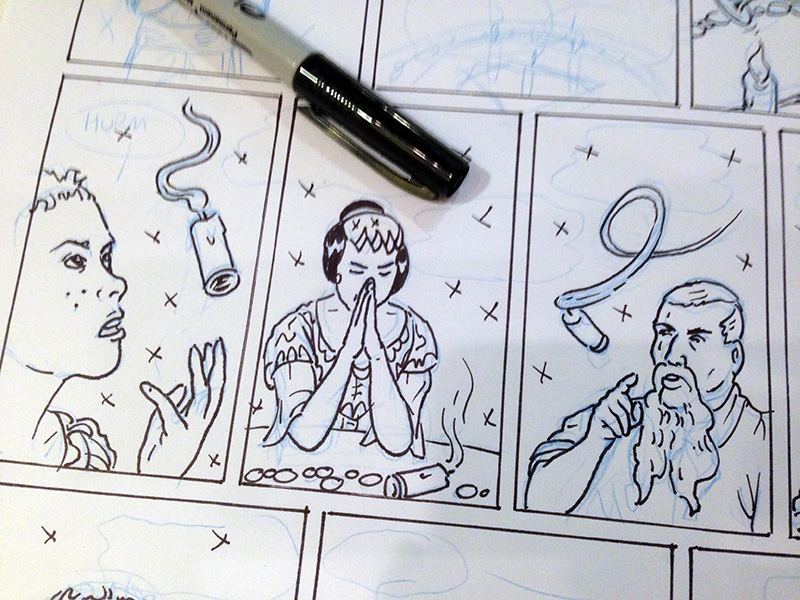 ---
Original Script
GHOST
Ghosts can only possess those who can see them.

MADAME
Do not provoke me, phantom! 
I am more powerful than--

Jane looks skeptical as the wine glass in front of her lifts off the table. 

GHOST
Wires.

GHOST
If you wear the necklace less often the effect will soon fade. 

JANE
Hurm.

GHOST
Review my research on this.
Go to the Museum.
Ask for Dr. Otto.
He will… um, recognize you.

JANE
What!

MADAME
I said… 
You are free. 
The curse is lifted!

MADAME
Her face close to the candle light.
The spirit has been banished to the nadir.
Blows out the candles. 
Lights!

Ghost shrugs, looking unimpressed.