Vol 3, Page 22 – Dr. Grypen
No post on Thursday. Sadly, after two years of twice weekly posts, I have to cut back to one page a week. As I've gotten better at making these for you they're also taking longer and longer to plan and render each one. So, rather than skimp on quality I've decided to post new pages every Monday. This will be the last Thursday post for the foreseeable future.
Production Notes
I spent way too much time trying to work out how much force those silly pogo heels could withstand. I even got a second opinion to make sure I was even in the ballpark.
Here's an early character study of today's new introduction, Dr. Grypen. More about him and his "condition" later.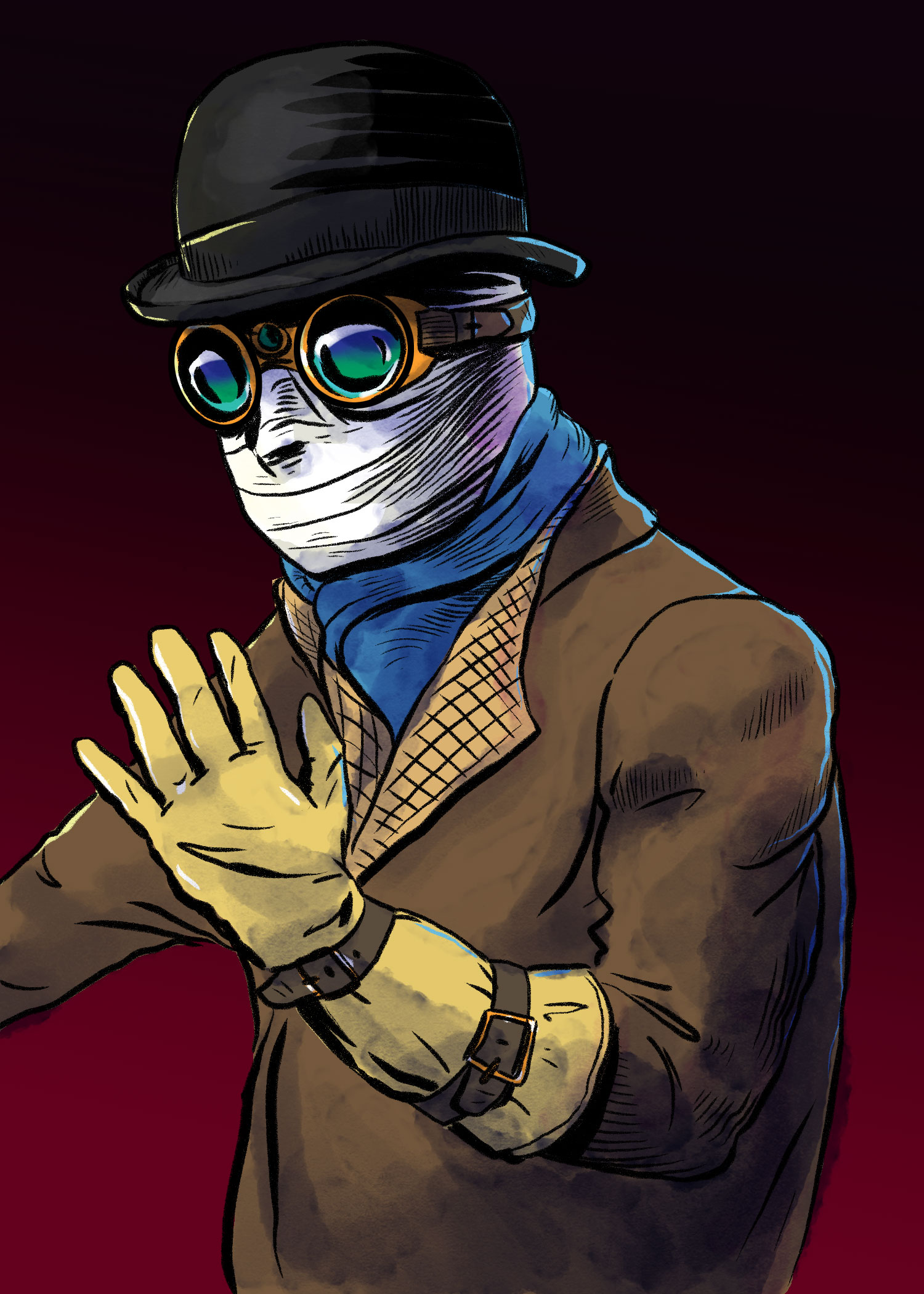 Can't wait for the next page?
Vote for I, Mummy to for a preview.