Vol 3, Page 6 – Tinker's Damn
I'm not sure why these pages stopped automatically posting. I'll look into it.
In the meantime, here's a medieval bat in a hat.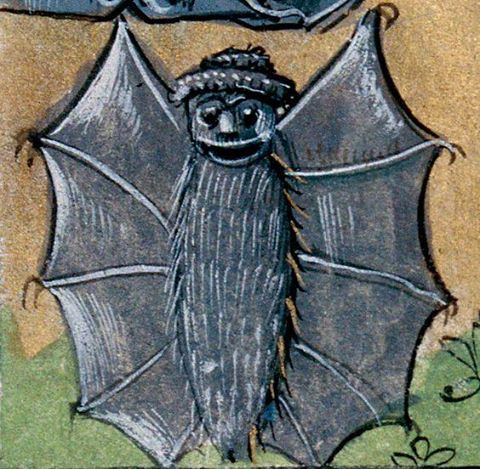 Picardy Book of hours, 15th century, Abbeville,
Bibliothèque municipale, ms. 16, fol. 31v Source
Jane is really having the worst luck. And I probably spent too much time designing the "Deviled Ham" logo on the side of the truck. Not because it's important, but because it needed to be done.
More mummy action stumbling your way next Mummday. See you then.
Can't wait for the next page?
Vote for I, Mummy to see a preview!