Page 103 – Hard Decisions
That sounds like treasonous talk, Mr. Sheriff. What are you up to? And, who's ship just docked with the prison barge? One of these questions will be answered on the next page. Stay tuned, dear reader.
Someone sent some anonymous holiday fan art. Isn't this the cutest thing. The silent toon episodes would write themselves. (Jumpshare didn't share who sent it) Thank you!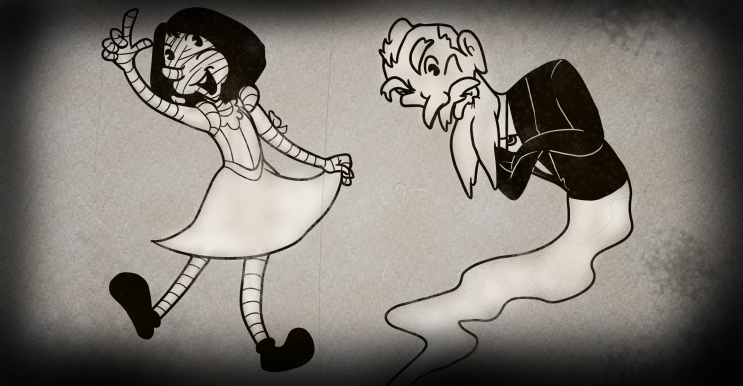 Can't wait for the next page?
Vote for I, Mummy to see a preview!